About, Praise & Contact
  "Randi Buckley is the best-kept secret in coaching." ~ Jennifer Louden 
"Randi is equal parts Pema Chodron, Sofia Loren and Clint Eastwood, with a splash of George Carlin."
Want to be in touch?  
You can find me at randi at randibuckley dot com  
And also on Twitter and Facebook, if that's your sort of thing.
I facilitate the resolutions to inner and interpersonal struggles. I've coached thousands of individuals, partnerships and teams, helping them to forward into their vision and goals. My clients include world-class wellness centers, spas, Super Bowl champions, Academy Award-winning actors, and small business owners.
I hold multiple university degrees, as well as professional certification through the International Coach Federation. I received my coach training through the Coaches Training Institute, The Center for Right Relationship, and coaching mentorships with Master Certified Coaches.  
For well over 23 years, I've been involved in experiential education with the Concordia Language Villages, a residential language- immersion program for youth in 16 different languages. There, I offer program-wide training, leadership and coaching to staff from over 30 countries, and am also Assistant Dean of "Skogfjorden," the Norwegian Language Village.
I love many things, including Mark Twain, Big Sur, dark chocolate, campfires, The Vicar of Dibley, sea otters, double entendres, old movies late at night, northern lights, meteor showers, hand-blown glass, The Mists of Avalon, pinot noir, Bust Magazine, unpretentiousness, animal totems, Twitter, Led Zeppelin (not quite as much as I love The Beatles, though), the smell of amber resin, outdoor festivals at night, books with bindings, and much more.  My first crush was on Han Solo.
Contact: Want to work together or get more information?  I'm repackaging my offerings this week but please contact me at randi at randibuckley dot com.
Here's a sampling of some of the places and organizations I have offered  coaching, training and/or consulting: 
The American Academy of Motion Picture Arts and Sciences (aka The Oscars.  Yes, THE Oscars) 

Sundance Film Festival  

Canyon Ranch Spa  

The Omega Institute

Stanford University

Green Mountain Coffee Roasters

The Big Sur Land Trust

Peninsula Hotels (Beverly Hills and Chicago)

The Body Holiday/Le Sport Saint Lucia

Spa Nordstrom

Tacoma Community College

NBC/Universal– "Friends"

The Lodge at Torrey Pines

Ritz-Carlton Georges V — Paris

Concordia Language Villages

Dallas Cowboys

Youth For Understanding International

The Sanctuary Spa — London

Miraval Spa and Resort

The Crossings –Austin 
"Working with Randi was like talking to a very kind, very insightful older sister who had no view on what I should do, but every possible desire for me to find the best answer, the best outcome for me. With her help I was able to get clearer on what I really wanted and with her support, I made the changes and choices needed to get there.
In the course of working with Randi I was deeply grateful for her clarity and her compassion, which together allowed be to feel both safe and sure that I was in good hands. But perhaps most of all, I was grateful for Randi's incisive, intuitive ability to ask me the questions that helped me plot a course through the murky areas of my own life."  ~Marianne Elliot, UN-Human Rights Attorney, Zen Peacekeeper
Through my work, I am fortunate to be connected with so many coaches – and Randi Buckley is one of my most favourites. She has a gift for so gently and compassionately getting to the heart of the matter. She has a respect and tenderness for her clients that make even the hard questions feel safe. She is obviously whole-heartedly committed to being of service in a profoundly significant way. I'm grateful to have crossed paths with her and am so happy to recommend her to friends and colleagues.
"I'm having a hard time putting into words what the coaching meant to me.  None-the-less, I want to share it, even if the words fall short of the truth.
Well, it turns out that Randi is the real deal. Seriously? I think she's part magician. Or at least mystic. It wasn't very long into our conversation that she started voicing things that she picked up in my words and energy that were so dead on they were scary. And with only a few well placed questions, she had me digging into demons, identifying the places where I deal with "imposter syndrome", and voicing big crazy dreams I'd never dared whisper to anyone.
One of the things Randi encouraged me to do (which, I admit, I resisted at first) was to examine some of the negative voices in my life to find the truth hidden behind them. I didn't realize how powerful that was until this morning when the real live negative voice (not just the ones in my head) I talked to her about made a significant energy shift and actually paid me the FIRST EVER compliment I have heard coming out of those lips – and all because I'd started the conversation with an acknowledgement of the wisdom that person had put into an email the day before."
Heather Plett, Manitoba, Canada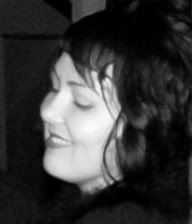 "Intuitive, kind and beyond wise."
Emma Alvarez Gibson, Media Maven, Los Angeles, CA
"Randi, your Difficult Conversations Workshop helped me through a number of situations in my  life. And not only that, I was able to share some of the insights with my co-workers and it worked for them, too.
At one point during the workshop it clicked and I instantly knew how to stay on top of these kind of situations. Everything after that was easy. In the weeks after the workshop people asked me several times how I manage to stay relaxed and yet in control in dealing with difficult people.
What I remember most from the workshop is not the content – being an academic I can easily get information about communication strategies – but a certain feeling. It was the idea that it is MY decision to be in control.
I came to the workshop with a specific problem to solve – I was afraid that a certain person would try to boss me around and not treat me respectfully (which had happened several times before). Afterwards the strangest thing happened: everything changed!  The more I used things from the workshop, the more she admired my work.  She's still not my best friend – and will probably never be – but it was amazing how much control I had over the situation and even over her (and that's almost scary). "

Dr. Stefanie Seewald
Leuphana University of Lueneburg, Germany
"We have discovered a new awareness and appreciation for each other and are back to behaving as a team. We have come to understand each other on a deeper level, and are better able to deal with conflicts gently and respectfully. So many roadblocks were effortlessly removed so that we could focus on our joint dreams and make them a reality. We found that the simple act of meeting with Randi and making the commitment to show up and participate had a powerful and positive effect on our feelings for each other; a tune up and recalibration for our relationship. Randi does a beautiful job of tapping in to her intuitiveness and translating the information for us as well as leaving space for spontaneous work that comes up."
Lorien Leahy
Pebble Beach, CA
"Since working with Randi I have more confidence in taking risks associated with my life. I realize that the challenges I perceive as challenges are only there because I allow them to be there. I get in my own way due to fear or self doubt which is usually related to not wanting to embarrass myself or others. Not wanting to fail or be rejected! I now feel that my possibilities are endless in life. Randi helped me see other avenues and options that I could walk through that were often easier.
I now hold the perspective that conflict and controversy are important life lessons and present themselves for our own understanding and learning. Often failure and rejection are moments in which we get to redefine ourselves. Randi has coached me to face conflict when I feel as though my values and ethics are being harmed."
Michelle Donohue Ph.D, College Administrator, Los Gatos, CA
"My experience in the Difficult Conversations Workshop was a life-saver.  I was so well prepared for my difficult conversation, my anxiety dropped and I could be more present.  For the first time in a long time I could speak my truth.  I had less fear, more confidence and felt like I was being heard.  Randi's Difficult Conversations workshop was beyond what I thought was possible.  I'm in a better place and feel more peace.  It was like having Randi hold my hand through the entire process."
Jen Beck, Palo Alto, CA
"I see ME more clearly. I am able to ask if what I'm doing is really who I want to be or what message about myself am I giving others. Is it an accurate portrayal of me or am I not being true to myself. WOW!
Sometimes, when life gets you down and it's hard to pick yourself up, you need help putting your best foot forward. Randi helps you do that while still maintaining "who you are". She encourages you while challenging you to go outside your comfort zone to become the BEST you that you can be.
I didn't think there was much of a future for me being by myself. I didn't think that I could be alone without being lonely. I now know that I am ok with being me. You have truly helped me changed my life and helped me see my potential for a future. I thank you from the bottom of my soul."
Sue Latini, Lakeland, FL
"I was completely surprised that I was being coached! I would say that coaching fits your natural talents extremely well! The continuous positive energy made me feel like I am doing the right thing, or am at least headed in the right direction.
I have been able to relate different facets of my life to each other in a way that shows similarities that I think ultimately show my true desires in life. I feel more comfortable with the person I want myself to be rather than feeling like I need to be what other people want from me."
E.M. Psychiatric Nurse, St. Paul, MN